SEGTOURS CENTER
C./Bonanca 8 • 07560 Cala Millor • Mallorca • ES
10:00 – 18:00 | 10 am – 6 pm
Tel.: +34 634 099 808,
Tel.: +34 685 178 282
office@segtours.es • www.segtours.es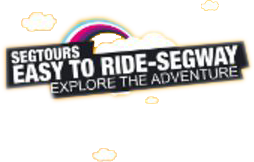 IMPRESSUM
SEGWAY CENTER:
C./Bonanca 8, 07560 Cala Millor – Mallorca
Place of jurisdiction: Manacor
---
Disclaimer
People without helmets shown on videos on our site, come from foreign sources. On our Segway-Tours helmets are mandatory.
Notice of liability:
Parts of this web site also provides links to other Internet providers. We have no control over the contents of foreign pages. The contents are solely in responsibility of the other website operator. Despite the review of the content, we reject any responsibility for the content of these links or the linked pages.